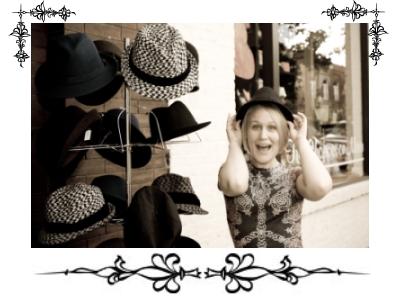 "Cider through a Straw"
Every young piano player remembers the very first song they memorize, and for Annie Lash, this was it.  "I used to fight my mom tooth and nail because I never wanted to practice.  Looking back, I can honestly say I am glad she nagged me."  The daughter of an opera-singing, trumpet-playing father and a piano-playing mother, Annie seemed destined to embrace the realm of music.
Not only did Annie grow to love playing the piano, but she was also the little kindergartener who tagged along with her mother to children's choir practice.  "My mom was the accompanist for the children's choir at my church, and even though you technically had to be in second grade to join, I must have sung loud enough for them to let me in as a first grader."
While music quickly became an outlet for Annie, it wasn't until college that she began to realize her love for songwriting.  "I love the idea of being able to create, share, and encourage others through the language of music."  It was in college that Annie shared her first "grown-up" song with a friend, and upon graduation, Annie and her friend decided to pursue music together.    While the thought of doing music as a career went against every "practical" bone in her body, Annie left her home state of Michigan and ventured to Nashville as part of the duo, thursdaytheory. After the band split, she pursued other opportunities but eventually found her way back to songwriting and recording.  Her honest and soulful melodies articulate a hopeful message which distinguishes her music from much of the noise surrounding our culture today. In a society that is continually searching for truth and challenging faith, Annie's lyrics remain refreshingly candid. Her album's raw vulnerability stays true to its title as it expresses the struggles and joys each of us question and treasure.
Annie and her husband have recently moved back to Grand Rapids, Michigan, where Annie hopes to continue what she started in Nashville.  "I really just want to share my music with people, period.  I see this as one way that I can bring hope and encouragement to a world that is starving for it, in a way that is creative and different."